Why trust Suede One?
Sneaker value verified as of
* calculation based on average resale price of each shoe across sizes
Why it's free?
We've been scammed before and it's the worst. We want to make expert knowledge accesible to everyone, so you never have to worry.
What can you expect?
Take a look at a sample Legit Check below:
Verdict: ✅ Legit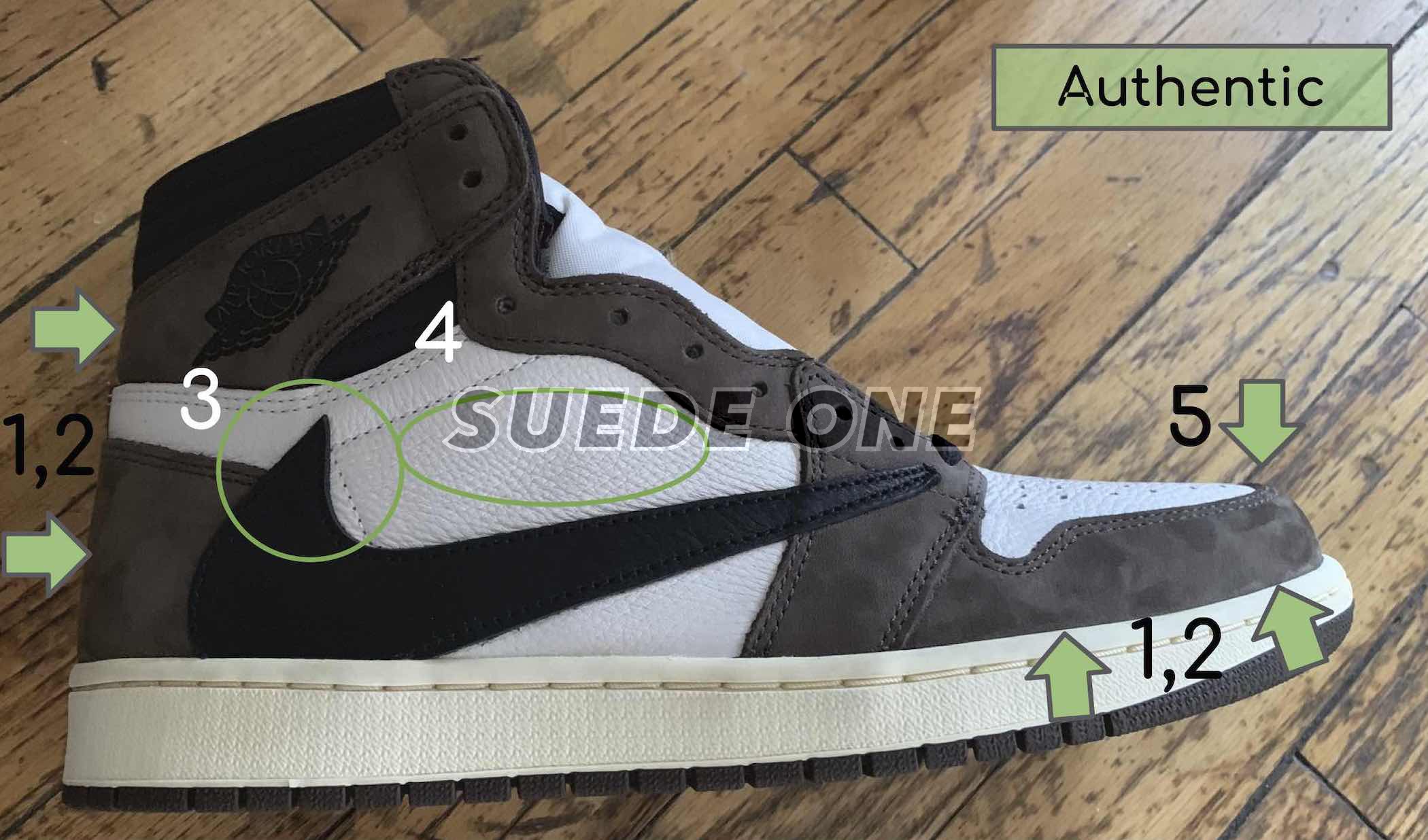 Suede color should be mid-light brown
Should show streaks of grey
Should have brush strokes and suede movement throughout
Tips should be sharp and cut cleanly
Should points towards first lacehole
Top of swoosh head should be about .5 cms from top stitching
Should have significant pebbled leather
Should not have pebbled crease across lateral sides
Should be slim from profile
✅ Reflective Cactus Jack Writing
"C" should be touching top stitching on both shoes
Left shoe: "J" should be sticking out from the top of the swoosh (looking like a "T")
Right shoe: "J" should be fully visible above the swoosh
Tips should be sharp and cut cleanly
✅ Cactus Jack Face Embossing
Embossing should be clearly and consistently etched into heel
Hair details should NOT be darker than the suede on the heel
Hair should appear "blurred"
Should not have noticeable rim around outside of face
✅ Consistent Suede Movement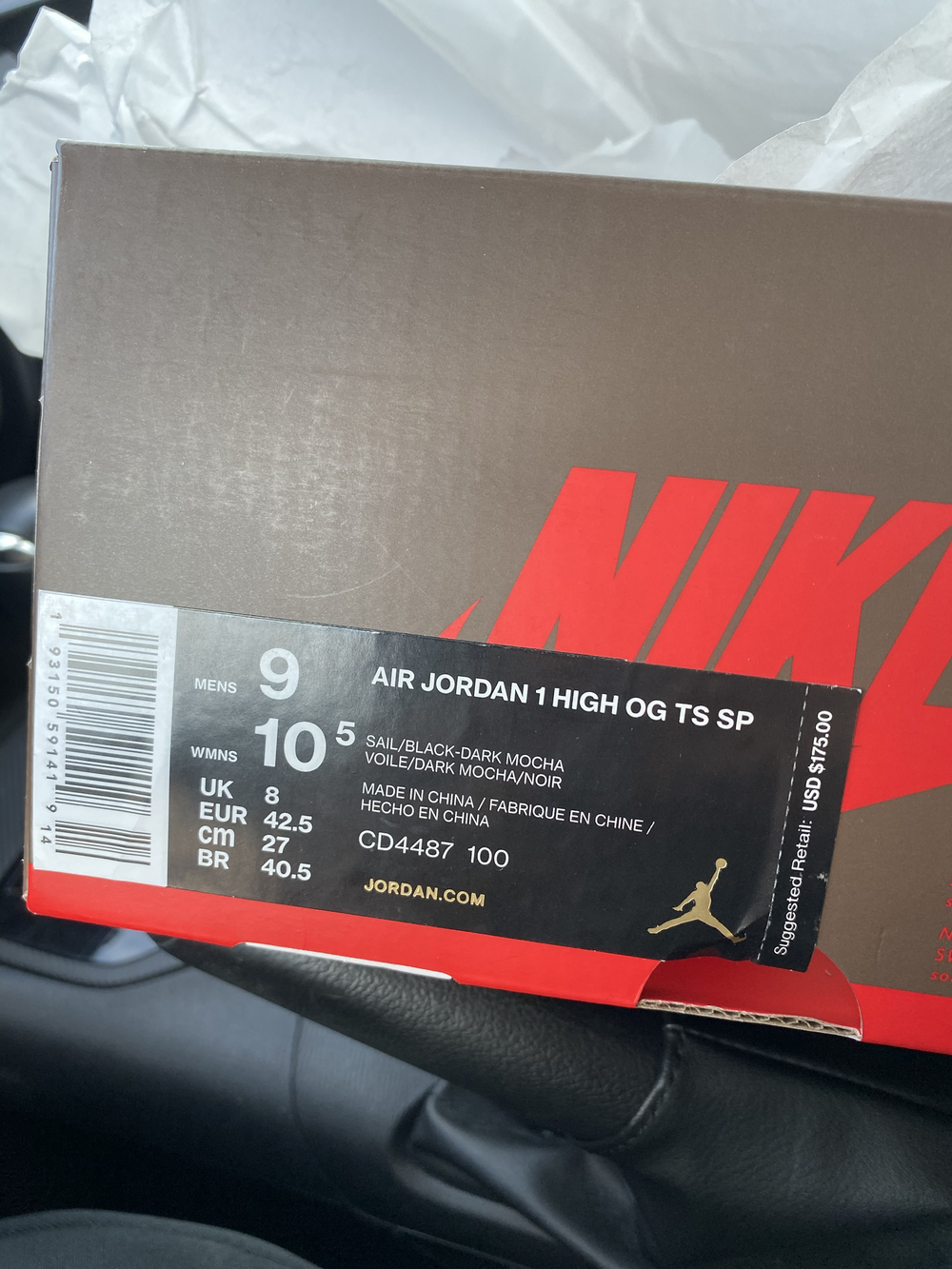 Label on outside should have detachable price tag
Additional Details
---
For every submission, you'll receive a personalized comparison of your images to authentic pairs. We do this so you can clearly see which details are right or wrong and learn what to watch out for in the future. We feel that knowledge is power, and transparency is a lost art in today's world.
---
We received your feedback